Description
NutriBiotic® Grapefruit Seed Extract Tablets contain grapefruit seed extract, a compound derived from the seed and pulp of grapefruit. This formula is used by healthcare professionals worldwide.
Each tablet contains the same amount of mg of grapefruit seed extract as 12-13 drops of the Grapefruit Seed Extract Liquid Concentrate.
INGREDIENTS:
Grapefruit seed extract 125 mg, rice protein fiber (filler), vegetable cellulose (binder), vegetable stearine (lubricant), guar gum, ethylcellulose, and vegetable coating.
SUGGESTED USE – ADULTS:
Take one tablet one to three times daily. Children 6-14 years of age, take one tablet daily. Take with or without meals. Not recommended for children under 6 years of age.
VEGAN • GLUTEN-FREE • MADE WITHOUT:
GMOs, milk, soy, eggs, yeast, wheat, corn, rose hips, peanuts, tree nuts, fish, crustacean shellfish, animal products, excipients, sweeteners, colorings, flavorings, and preservatives.
NOT TESTED ON ANIMALS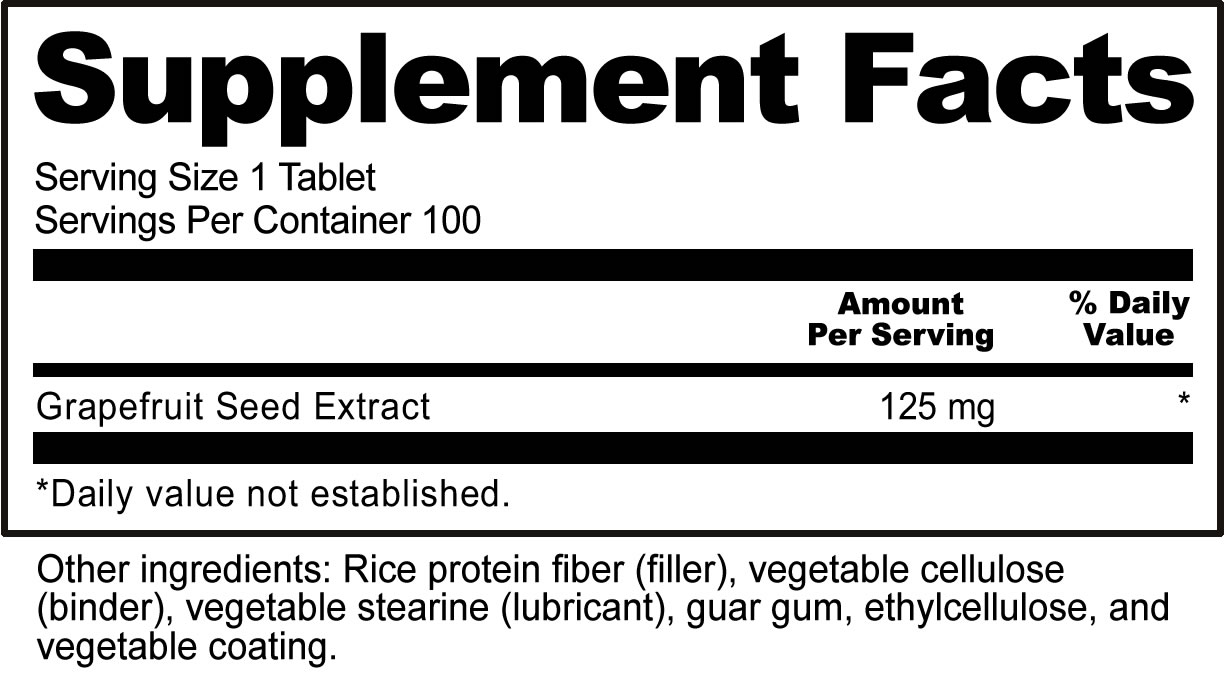 WARNING:
Keep out of reach of children. Do not exceed suggested use without consulting a licensed healthcare professional.